The Absolute Vending Experience welcomes you at Vendibérica 2019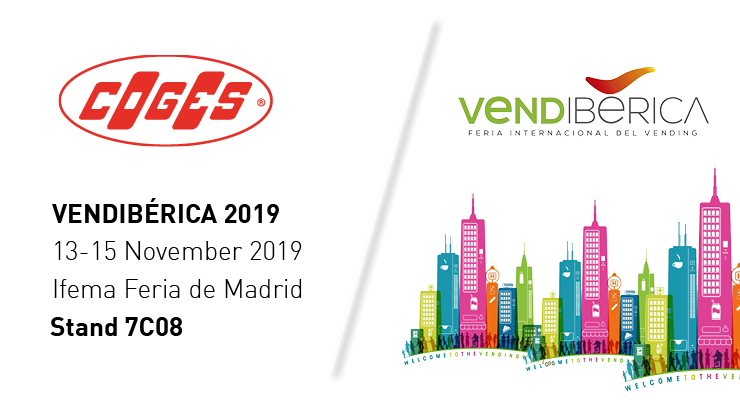 With the Engine system, Coges increasingly aims to meet all the needs of the Operator, integrating cashless with the other products in its range to offer the most complete business experience in this industry. At the Vendibérica exhibition in Madrid, a fundamental event for European Vending, Coges will present Nebular, the new connectivity service that expands the functionality of Coges Engine.
Nebular is an integrated hardware and software solution that allows information to be transmitted bidirectionally to and from the payment system, including real-time sales data and allowing the updating of prices, parameters and firmware. Nebular also allows you to send credit refunds directly to the end user, manage a product database through an intuitive planogram and remotely update the firmware and databases. Connectivity can simplify our lives and improve our work: you can count on Coges' experience to effortlessly connect your entire machine park to the network with Nebular.
Together with the Pay4Vend application for purchase with a smartphone in the vending machine, these innovations demonstrate how the potential of Coges Engine allows an increasingly rapid evolution for automatic distribution.
The Madrid event will also include the presentation of the other products of the Coges range, including the new Creos banknote reader. Creos has been redesigned in some key components to bring its reliability and safety to even higher levels, while maintaining mechanical and software compatibility with the previous version.
Coges continues to innovate to offer you all the advantages that technology can bring to Vending. We invite you to discover with us the Absolute Vending Experience at stand 7C08 in Vendibérica!