Coges completes its product range with a new Credit Card Reader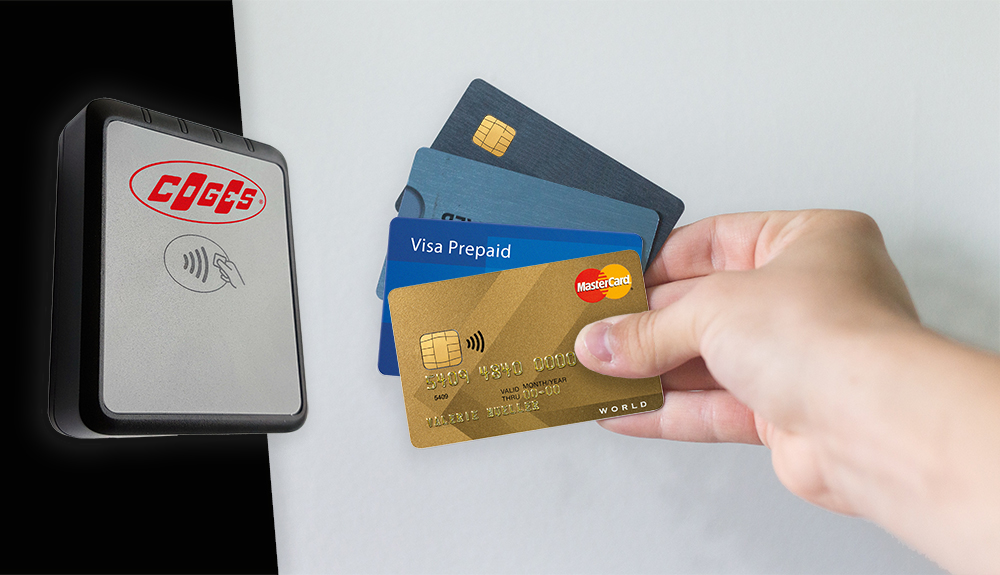 Coges launches the PMT Nebular Pay Credit Card Reader into the market, which is ideal in the vending for the electronic payment with contactless credit and debit credit card with the same simplicity of a key and card reader.
"Nebular Pay guarantees a user experience of immediate understanding:" promises Mario Majo, Coges Commercial Director, "To make the payment it is enough to near the credit card or the smartphone to the Reader, without entering any PIN or press any button, while the amounts and the messages are displayed on the vending machine. Also for the payment with Apple Pay, Google Pay or Samsung Pay virtual cards it is not necessary to download any application. Our aim is to propose a credit card reader which does not imply a complicated or unusual experience for the user, but which is coherent with the habits we are already familiar to in our everyday life."
With reduced dimensions and easy installation, the new reader is available in two different versions: for E.C.S. Coges Engine System and for Unica Change-giver Coin mechanism. It does not need of dedicated connectivity (SIM, modem, etc.) because the communication with the bank is guaranteed by the activation of Nebular connectivity service: in this way the connection is directly managed by Coges payment system and all Nebular services are enabled (remote refund, remote programming, remote change of prices and much more).
Compatible with all the circuits of credit and debit credit card (Visa, Mastercard, VPay, Maestro…) and with the virtual wallets (Google Pay, Apple Pay, etc.), it foresees a fast transfer of the money on the bank account of the Customer.
Small and versatile, the new PMT Nebular Pay Reader is suitable for the more specific needs of the market with performances and payment methods alternative to the cash.