Coges awaits you at the 2019 EVEX event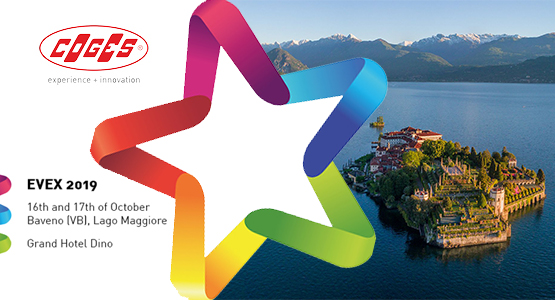 Organized on the 16th and 17th of October in the elegant setting of Lake Maggiore, the EVEX event will once again represent an unique opportunity for vending companies to show their products, to close the distances between their customers and to take part at the traditional EVA conference, the European Vending Association that celebrates its 25th anniversary this year.
Coges will wait for you in the halls of the Grand Hotel Dino for the presentation of all the innovation of Nebular, the most complete connectivity solution on the market. The new specifications of this solutions are numerous and involve all the most essential elements of a vending company, from the payment systems programming to over the air refunds, coins and banknotes database update, the online management of alarms, products and much more. For more information, visit our website or come and meet us at the EVEX event.