Fast Charger Key Charger
The Fast Charger Key Charger was conceived in order to satisfy the requirements of the small and middle-users; thanks to its reduced dimensions, its simple connections and its friendly use, it is certainly an indispensable support for the vending's operators.
MAIN FEATURES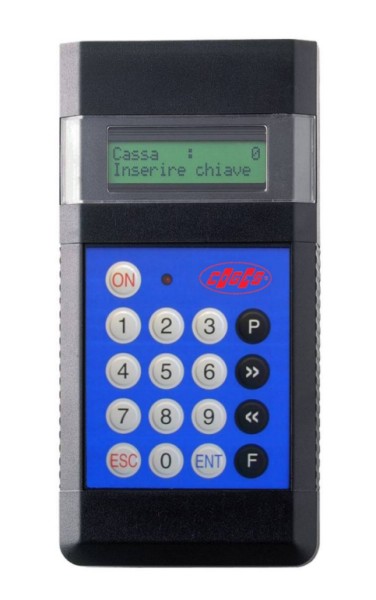 The contactless E.C.S. CL and MyKey keys or the transponder MyCard cards charging occurs in a quick way, by inserting the key or card directly in the Key Charger and using the practical 17-key matrix keyboard and the wide LCD 16×2 characters display.
The high quality of the materials represents an additional value and a guarantee of life for the product and of fall and shock-resistance.
Show more

+
Show less

-
Functioning
read by the Data-Key 64 KB, which is supplied with the Key Charger. This contactless service key permits the reset or the charge of the cash values according to the operating mode chosen.
The data contained in the electronic Data-Key could be printed by a special portable printer, which can be connected to the Key Charger, or transferred to the Personal Computer.
This particular function makes the Fast Charger Key Charger a complete instrument, which is indispensable for a modern and effective management.
Power supply
y four rechargeable batteries (not supplied); the reduced consumptions of the Key Charger permit a long operation autonomy. Furthermore Fast Charger is equipped with a 12 V power supply.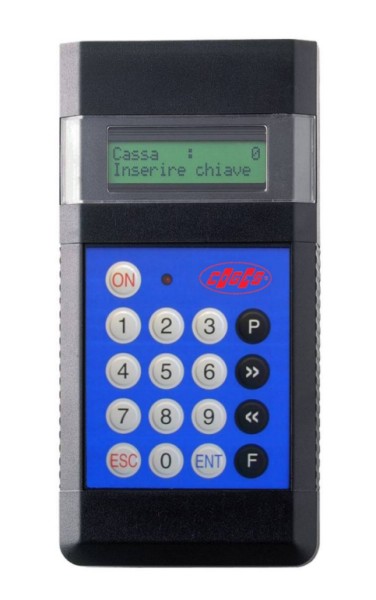 Request Information
Want to learn more about Coges and its products?
To receive information concerning all commercial aspects of Coges products (ex. prices, availability, etc.) fill in the form.
Your personal information will not be shared with anyone else and is used only to respond to your request (please read our Privacy Policy).
For technical support please visit our "Support" page on this website.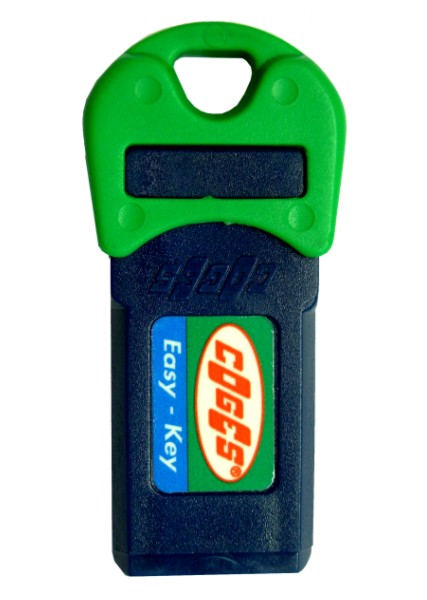 The Easy-Key can be used in small locations where the operator does not intend to manage a Bill or Coin Validator. Easy-Key can be recharged by means of the Fast Charger portable Key Charger or by using the KeyDBasePlus software.